Skunk Anansie - Live In London An Acoustic (2013) Blu-Ray 1080i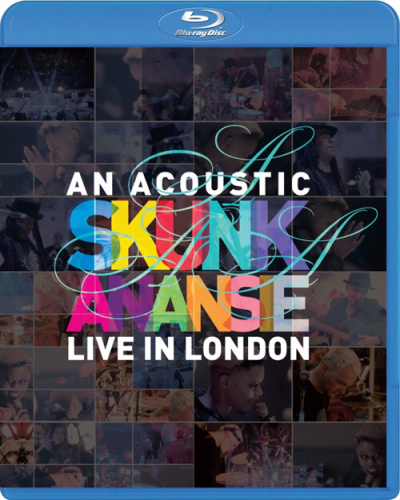 Screenshots: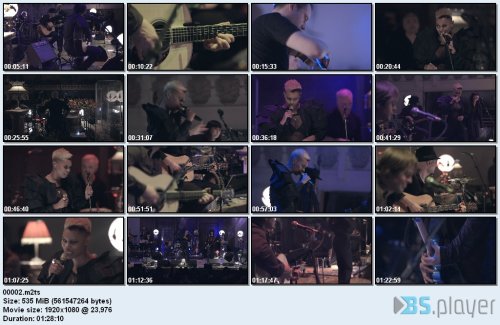 Setlist:
01. Brazen (Weep)
02. Because of You
03. Infidelity (Only You)
04. I Hope You Get To Meet Your Hero
05. Charity
06. 100 Ways To Be A Good Girl
07. I Believed In You
08. Secretly
09. You Saved Me
10. I Will Break You
11. God Loves Only You
12. You Do Something To Me
13. Weak
14. My Ugly Boy
15. Squander
16. Hedonism (Just Because You Feel Good)
17. Twisted (Everyday Hurts)
18. Charlie Big Potato
Bonus:
01. Fish Brain Cass (Pescatarian)
02. Introduction
03. Preconception
04. Breathe
05. Cadogan Small
Description:
Am 15. April 2013 lud die britische Band "Skunk Anansie" zu einem ganz besonderen musikalischen Highlight in die Cadogan Hall ein. Vor 900 Fans zelebrierten sie ihre Songs auf eine gänzlich neue Weise, bei der die Nuancen der Texte noch besser zu spüren waren. Erleben Sie diese spektakuläre Performance nun auch im heimischen Wohnzimmer auf High-Definition Blu-ray Disc, und lassen Sie den Sound der Cadogan Hall, die auch die Heimat des Royal Philharmonic Orchesters ist, auf sich wirken.
Info:
Source:

Genre:
Alternative Rock
Quality:
Blu-Ray | 1080i
Format:
M2TS | 27.3Mbps
Length:
01:28:10 | 21.7Gb
Video:
H.264 | 1920x1080i | 16:9 | 23.976fps
Audio 1:
DTS-HD MA | 2732kbps | 48kHz | 6 channels: Front: L C R, Surround: L R
Audio 2:
LPCM | 1536kbps | 48kHz | 2 channels: L R
Language:
English

Code:

https://www.keeplinks.co/p84/5b31102307637
pass: galexandersHD
Attention:
Files are subject to expiration and can be automatically deleted if their not downloaded 30 days after the last download.