Norah Jones - Live At Ronnie Scotts (2017) Blu-Ray 1080p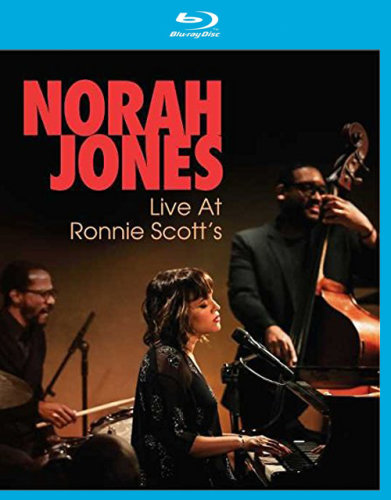 Screenshots: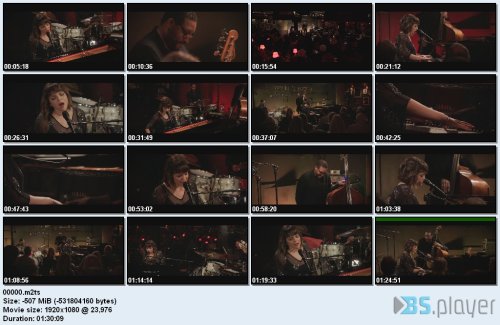 Setlist:
01. Sleeping Wild
02. Don't Be Denied
03. After the Fall
04. Sinkin' Soon
05. Out on the Road
06. And Then There Was You
07. It's a Wonderful Time for Love
08. Fleurette Africaine (African Flower)
09. Flipside
10. Day Breaks
11. Nightingale
12. Tragedy
13. Little Broken Hearts
14. Carry On
15. Don't Know Why
16. I've Got to See You Again
Bonus:
Burn
Interview by Paul Sexton
Description:
You might want to consider Norah Jones: Live at Ronnie Scott's as something of a musical palate cleanser, especially if you're prone to go for larger, arena rock like concert videos. This particular performance is absolutely minimalist from both a staging standpoint (as can probably be gleaned from the almost unavoidably repetitive screenshots accompanying this review), but also due to the fact that Jones is part of a trio. There's a refreshing intimacy to this concert, one that harkens back to smoky jazz clubs of yore, with earnest chanteuses crooning songs of love and loss, but what sets this performance apart is the fact that Jones of course accompanies herself on piano, sings her own material, and has a really winningly winsome quality that doesn't completely mask a kind of steely, if still sweet, foundation.
Info:
Source:

Genre:
Jazz
Quality:
Blu-Ray | 1080p
Format:
M2TS | 29.9Mbps
Length:
01:30:00 + 00:25:49 | 33.9Gb
Video:
H.264 | 1920x1080 | 16:9 | 23.976fps
Audio 1:
LPCM | 4608kbps | 96kHz | 2 channels: L R
Audio 2:
DTS-HD MA | 6853kbps | 96kHz | 6 channels: Front: L C R, Surround: L R
Language:
English

Code:

https://www.keeplinks.co/p84/5b3514ef3ae8f
pass: galexandersHD
Attention:
Files are subject to expiration and can be automatically deleted if their not downloaded 30 days after the last download.