The Rolling Stones - From The Vault: No Security - San Jose '99 (2018) SD Blu-Ray 1080i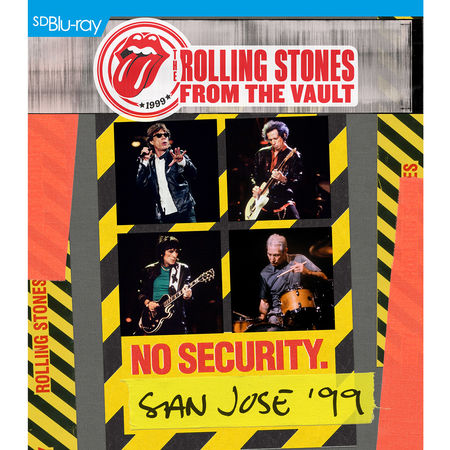 Screenshots: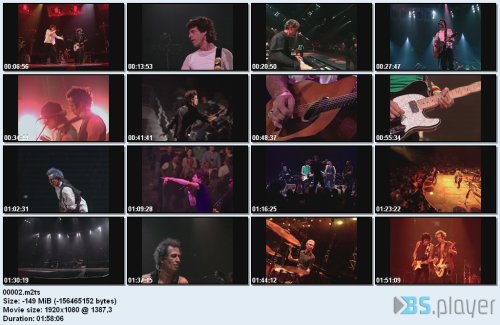 Setlist:
01. Jumpin' Jack Flash
02. Bitch
03. You Got Me Rocking
04. Respectable
05. Honky Tonk Women
06. I Got The Blues
07. Saint Of Me
08. Some Girls
09. Paint It Black
10. You Got The Silver
11. Before They Make Me Run
12. Out Of Control
13. Route 66
14. Get Off Of My Cloud
15. Midnight Rambler
16. Tumbling Dice
17. It's Only Rock 'n' Roll (But I Like It)
18. Start Me Up
19. Brown Sugar
20. Sympathy For The Devil
Description:
The Rolling Stones' No Security tour ran from January to June 1999 through North America and Europe. It followed on from the colossal Bridges To Babylon tour and took its name from the "No Security" live album recorded on that 1997/98 tour. In reaction to the huge stadiums played on Bridges To Babylon the conscious decision was made to book smaller venues for the initial North American leg of the No Security tour. This latest addition to the acclaimed From The Vaults series was filmed at the San Jose Arena in front of an audience of a little over 30,000 (intimate by Rolling Stones standards!) at the end of the North American dates. Previously unreleased, it captures the band in top form playing a set that spans from mid-sixties hit singles up to the then current Bridges To Babylon album.
Info:
Source:

Genre:
Rock
Quality:
SD Blu-Ray | 1080i
Format:
M2TS | 31.9Mbps
Length:
01:58:07 | 32.11Gb
Video:
H.264 | 1920x1080i | 16:9 | 29.970fps
Audio 1:
LPCM | 1536kbps | 48kHz | 2 channels: L R
Audio 2:
DTS-HD MA | 2942kbps | 48kHz | 6 channels: Front: L C R, Surround: L R
Language:
English

Code:

https://www.keeplinks.co/p84/5bcd7c0c9e139
pass: galexandersHD
Attention:
Files are subject to expiration and can be automatically deleted if their not downloaded 30 days after the last download.