Igor Stravinsky - Le Sacre Du Printemps (2018) Blu-Ray 1080i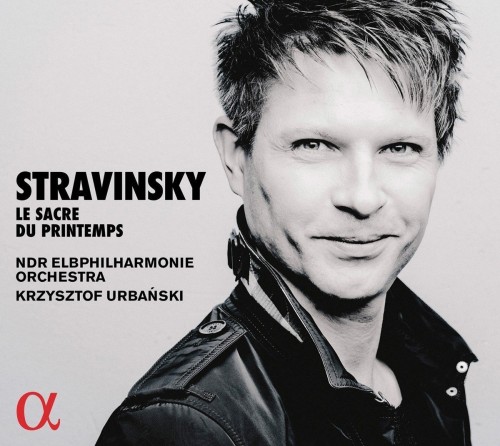 Screenshots: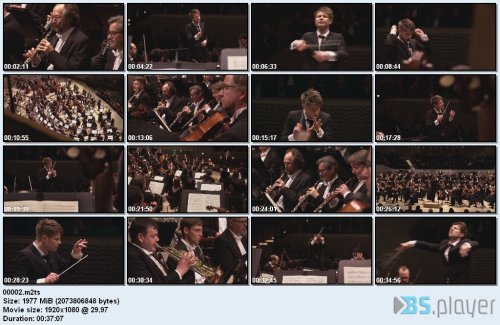 Setlist:
01. Introduction
02. Les augures printaniers - Danses des adolescentes
03. Jeu du rapt
04. Rondes printanières
05. Jeux des cités rivales
06. Cortège du Sage
07. Le Sage
08. Danse de la terre
Seconde partie : Le Sacrifice
09. Introduction
10. Cercles mystérieux des adolescentes
11. Glorification de l'élue
12. Évocation des ancêtres
13. Action rituelle des ancêtres
14. Danse sacrale (L'élue)
Description:
One of the big events of 2017 was the opening of the Hamburg Philharmonie. Krzysztof Urbański and the NDR Elbphilharmonie Orchestra gave inaugural concerts there that made a lasting impact on audiences and critics alike. On this occasion, the Polish conductor chose to record one of the works closest to his heart, The Rite of Spring: "Stravinsky invented a new language. For me, The Rite is not a score, but a painting: on each page, I see Matisse, Gauguin, the Fauve painters ... It's an explosion of colours, emotions, and surprises too: if you don't know the piece, you never know what's going to happen. It's so suggestive that you don't need to do all that much with the orchestra, the magic is written into the music. ... When I conduct The Rite, I don't think: the music penetrates your backbone, it's inside you ... It's a ballet, and perhaps it's because I was a dancer when I was younger that I can't control my body when I hear and conduct this piece. It's a mystical experience for me!" The audio recording was made in sessions in the brand new Philharmonie and the Blu-Ray that accompanies the CD includes the film of the concert given in February 2017 in this superb building designed by the Swiss architects Herzog and de Meuron.
Info:
Source:

Genre:
Orchestral
Quality:
Blu-Ray | 1080i
Format:
M2TS | 29.9Mbps
Length:
00:37:07 | 9.93Gb
Video:
H.264 | 1920x1080i | 16:9 | 29.970fps
Audio 1:
LPCM | 2304kbps | 48kHz | 2 channels: L R
Audio 2:
DTS-HD MA | 4059kbps | 48kHz | 6 channels: Front: L C R, Surround: L R
Language:
France

Code:

https://www.keeplinks.co/p84/5bdc1afb0bece
pass: galexandersHD
Attention:
Files are subject to expiration and can be automatically deleted if their not downloaded 30 days after the last download.