Volbeat - Let´s Boogie: Live From Telia Parken (2018) Blu-Ray 1080i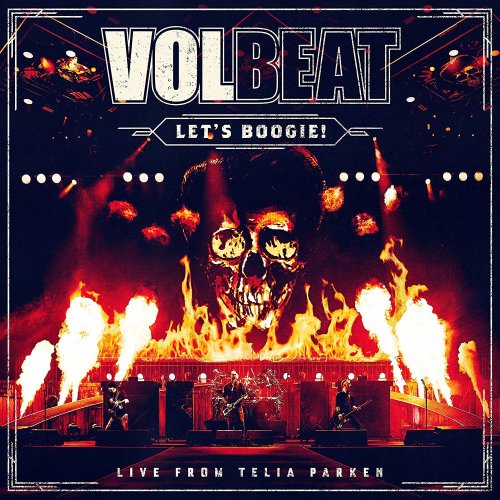 Screenshots: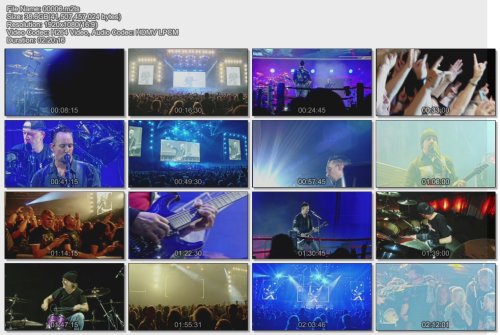 Setlist:
01.The Devil's Bleeding Crown
02. Heaven Nor Hell
03. Radio Girl
04. Lola Montez
05. Let It Burn (feat. Mia Maja)
06. Doc Holliday
07. Sad Man's Tongue
08. 16 Dollars
09. 7 Shots (feat. Mille Petrozza und Rod Sinclair)
10. Fallen
11. Slaytan
12. Dead But Rising
13. Goodbye Forever
14. Maybellene I Hofteholder
15. The Everlasting
16. For Evigt (feat. Johan Olsen, Mia Maja und Rod Sinclair)
17. Evelyn (feat. Mark "Barney" Greenway)
18. Lonesome Rider
19. Seal The Deal
20. The Garden's Tale (feat. Johan Olsen)
21. Guitar Gangsters and Cadillac Blood (feat. Lars Ulrich)
22. Enter Sandman (feat. Lars Ulrich)
23. A Warrior's Call (feat. Mikkel Kessler)
24. Black Rose (feat. Danko Jones)
25. Pool Of Booze, Booze, Booza
26. Still Counting
Description:
On August 26, 2017 VOLBEAT sold out the Telia Parking Stadium in Copenhagen. With 48.250 tickets sold, they hold the record for the biggest show of a local artist ever since. To celebrate and celebrate this high point of their career, the band is releasing their new live album and accompanying concert film Let's Boogie! Live At Telia Parking.
Info:
Source:

Genre:
Heavy Metal
Quality:
Blu-Ray | 1080i
Format:
M2TS | 29.9Mbps
Length:
02:20:25 | 39.07Gb
Video:
H.264 | 1920x1080 | 16:9 | 29.970fps
Audio 1:
LPCM | 2304kbps | 48kHz | 2 channels: L R
Audio 2:
DTS-HD MA | 5142kbps | 48kHz | 6 channels: Front: L C R, Surround: L R
Language:
English



Code:

https://www.keeplinks.co/p84/5c18f01c7f84b
pass: galexandersHD
Attention:
Files are subject to expiration and can be automatically deleted if their not downloaded 30 days after the last download.